外教招聘哪些方式更靠谱?
  1、国内外教招聘网站都是什么外教?
  1. What are the recruitment websites for foreign teachers?
  到网上搜一堆外教招聘网站,发现确实有一些专门招聘外教的网站,里面有很多外教求职信息,看着琳琅满目,但进去之后发现能用的很少,很多黑人啊,巴基斯坦,印度的外教发布求职信息,但这些咖喱口音的外教基本上不能用,口音太重,不符合英语老师条件,勉强用,家长也会不满意,大大拉低学校或幼儿园的level.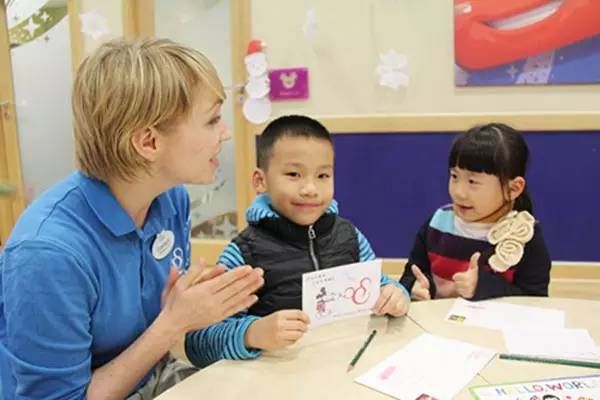 I searched a bunch of recruitment websites for foreign teachers on the Internet and found that there were indeed some websites dedicated to recruiting foreign teachers. There were a lot of job hunting information for foreign teachers in the websites. I looked at them, but I found that they could not be used. Many black, Pakistani and Indian Foreign teachers published job hunting information. However, these foreign teachers with curry accent could not be used basically. Their accent was too strong and did not meet the requirements of English teachers. If they were forced to use it, parents would not be satisfied, Greatly lower the level of school or kindergarten
  白人外教也不少,是大家都喜欢的外教类型,投入资金,投入大量时间、感情,联系外教,终于确定下来几个外教。薪资、待遇、到岗时间都确定了,满心欢喜等待开学外教入岗,课程安排好,广告也做了,学生也招了,发现外教不来了,这个头大...怎么能说变卦就变卦呢,还一个都不到岗。老外基本的诚信呢...严重到怀疑人生
  There are also many white foreign teachers. They are the type of foreign teachers that everyone likes. They have invested a lot of money, time and feelings, contacted foreign teachers, and finally determined several foreign teachers. The salary, treatment and time of arrival have been determined. We are happy to wait for the foreign teachers to enter the post. The curriculum has been arranged, the advertisements have been made, and the students have been recruited. We find that the foreign teachers are not coming. How can we change our minds when we say that we change our minds? None of them will come to the post. Foreigners' basic integrity is so serious that they doubt life
  为什么?
  Why?
  因为网站上的白人老外大都在中国呆了几年,换了很多工作,比中国人都油。他们可不仅仅跟你一家确定了工作岗位,而是很多家,哪家条件好,工资高,就去哪家。他还不跟你提前说,他不做这个岗位了,拖着你,当备胎,万一最好的那家不要她了,他可以迅速的换另一家。 可是这样苦了我们那些单纯的招聘方。
  Because most of the white foreigners on the website have stayed in China for a few years and changed many jobs, which is better than the Chinese. They have not only confirmed their jobs with your family, but also many other companies. They can go to any one with good conditions and high wages. He doesn't tell you in advance that he won't take this post and will drag you to be the spare tire. In case the best one doesn't want her, he can quickly change to another one. However, it is hard for our simple recruiters.
  即使到了你的机构工作,你发现管理起来特别难。这不接受,那不配合,提各种各样无理的条件。简直招聘了个祖宗到自己家。这里,肯定会有一大票的幼儿园,培训机构的同仁深有感触。
  Even when you work in your organization, you find it particularly difficult to manage. This is unacceptable, that is not cooperative, and various unreasonable conditions are put forward. It's like recruiting an ancestor to my home. Here, there will definitely be a large number of kindergartens, and the colleagues of the training institutions have deep feelings.
  所以,在国内的网站上招聘外教,基本上都是这个结果。
  Therefore, the recruitment of foreign teachers on domestic websites is basically the result.
  2、这个问题那么怎么破?
  2. How can this problem be solved?
  掌握这3点就可以了。
  Just master these three points.
  1、 招聘外教要招从来没来过中国的外教
  1. Foreign teachers who have never been to China should be recruited
  没来过中国的外教,也就没有受过污染,好管理,容易相处。大部分没来过中国的老外本质上还是诚实守信和待人礼貌的,因为喜欢中国,而来到中国
  Foreign teachers who have never been to China have never been polluted, are easy to manage and get along with. Most foreigners who have never been to China are honest, trustworthy and polite in nature. They come to China because they like China
  2、到国外的外教网站上招聘外教
  2. Recruitment of foreign teachers on foreign teachers' websites
  原则上依然是招聘没有来过中国的外教,花费大量的时间和精力,应该会能找到一些合适的外教。但要注意的是,依然是外教简历多投,优秀的外教肯定会很多招聘方感兴趣,所以竞争激烈。以防万一,你要多做储备,比如需要两个外教,你至少要储备5个外教,不然万一有变,外教礼貌的跟你说我要离职,去另一个机构去工作,我们的教学计划呢,家长的投诉怎么应对,所以你也要有备胎。
  In principle, the recruitment of foreign teachers who have not been to China is still required. After spending a lot of time and energy, we should be able to find some suitable foreign teachers. However, it should be noted that the resumes of foreign teachers are still more. Excellent foreign teachers are sure to be of interest to many recruiters, so the competition is fierce. Just in case, you should reserve more. For example, if you need two foreign teachers, you should reserve at least five foreign teachers. Otherwise, if there is any change, the foreign teachers will politely tell you that I want to leave my job and go to work in another institution. What about our teaching plan? How to deal with parents' complaints, so you should also have a spare tire.